2017 Year in Review
2017 – HOUSTON WOMEN MARCH TOWARDS PROGRESS
 
In January of 2017, more than 22,000 women, men and children marching together towards Houston's City Hall, expressing shared values of equality, diversity, justice, and welcome for our neighbors during the 2017 Houston Women's March.
Within hours of the March, emails, calls, and texts started lighting up our phones. Marchers had one question: "What's next?"
We reconvened the planning committee and it became apparent we were going from a Moment to a Movement. We authorized a steering committee, and began the work of talking with Marchers and progressive leaders about what would be next. Additionally, we shared our experiences and resources from the Women's March with folks planning the Super Bowl March, the Tax March, the Science March, and other actions throughout the winter and spring. We ramped up voter education and policy insights, and throughout the year we shared many opportunities for Marchers and allies to take action.
 
Here are a few of the activities from 2017:
This list is not comprehensive, but gives an idea of our priorities and engagement with others.
February, 2017
Nearly 1,000 joined us for a nontraditional Town Hall meeting with U.S. Congressman Al Green at Axelrad. Rep. Green invested nearly two hours answering questions about how citizens can reach out to House and Senate leaders, and encouraging us to coalesce around policies important to progressives in our region. We doubled-down on our diversity goals, holding listening sessions with representatives of groups ranging from Black Lives Matter to FIEL, from Texas Organizing Project to United We Dream. A common theme was "amplify voices of color," and we began planning events and actions to fulfill that charge. Steering Committee members attended various trainings, including with SURJ (racial justice). We helped organize for health care and the Affordable Care Act, gun safety, and began partnering with the Center for Public Policy Priorities in Austin for research on the economic status of women in Houston as seen through four key areas: health, housing, education, and child care.
The Texas Legislature was in Session in 2017 from mid-January into the summer, and we frequently held educational and advocacy visits regarding Texas policies. These are too numerous to list singly; as an overview, we strongly organized for racial justice, for immigrant communities, for health care, for LGBTQIA rights, and against violence.
March, 2017
More than 100 volunteers participated in a "mission and vision" session with us, giving us feedback about their priorities for us and specifically asking that we invest in two key areas: (1) voter education and mobilization, and (2) communications coaching, specifically how best to share our progressive values with folks who might think differently. We marched for health care in Houston and Austin, and held meetings with elected officials to ask them to support progressive policies. We supported a town hall with U.S. Congresswoman Sheila Jackson Lee, and live-streamed the participation of Pantsuit Republic members who spoke on Maternal Mortality and its deadly impact in communities of color.
April, 2017
We increased our participation with immigrant and refugee communities. FIEL was generous and helpful in teaching us about how they empower people in their communities. We joined them for an action and continued to help raise awareness of issues impacting immigrant communities. In particular, we worked with elected officials to help create safe spaces in the Houston area where immigrants and refugees could report crimes without fear of reprisals. We hosted another Marcher volunteer meet-up, and also began working with the University of Houston's Center for Public History on the 40th anniversary of the one and only National Women's Conference, where thousands of federally called delegates met in Houston in 1977 to make national policy recommendations for women, children, and families. You can take our national survey on the 25 policy planks here.
May, 2017
We rallied Marchers for visits to Senators Cornyn and Cruz, and continued our educational efforts around health care and immigration, as well as policy alerts on other subjects. We met with leaders at HISD who work with refugee populations, and with Steven Klineberg of Rice University to discuss demographic trends in the Greater Houston region. Houston's diversity is both a challenge and opportunity for progressive education! We continued our outreach to diverse communities, creating opportunities to amplify voices of color, and our policy education.
June, 2017
Several of our steering committee members are very active with organizations working to increase gun safety and decrease domestic violence. In June we "wore orange" and rallied with mothers and parents for commonsense gun safety. We also continued our support of more progressive organizations, contacting Indivisible and BLM to ask how we could support their leadership of a "Vigil for Democracy." They asked us to invite a U.S. Congressman, coordinate his security, and to join them and personally support their overall efforts. We had previously organized support for Rep. Al Green who was receiving death threats for being the first sitting Congressperson to call for the impeachment of President Trump. We worked with U.S. Capitol security on a plan that would allow Rep. Green to join the Vigil for Democracy, and coordinated his presence there. We invited all Marchers to join us and support Nisha and Kandice, who led the vigil, and we invited news media to cover the event. Throughout June, we served as the Houston lead organizing for a July town hall on the importance of Medicaid.
July, 2017
July began with the Medicaid town hall, a strategic initiative with the Children's Defense Fund to amplify voices from vulnerable communities. CDF set up a website where video could be forwarded to U.S. elected officials, and we worked with leaders from Indivisible, PSR, BLM, Houston Rising, Texas Organizing Project, Labor, and various health care entities to bring people to an event where video testimonies could be created, uploaded and shared via the CDF's site. The testimonies were mostly from people of color, and we were honored to help amplify their voices and stories, as people spoke of the dignity, equality and justice Medicaid helps bring into their lives. Television and print media covered the event, health care leaders advocated for better access to care, and Marchers served as Deputy Voter Registrars, offering voter registration to all present. Throughout July, we mobilized Marchers to defend the Affordable Care Act.
August, 2017
August started with a presentation to progressive organizers in the CyFair area and a leadership retreat hosted by one of our founding leaders Janice Character. We made progress with four key initiatives: (1) our partnership with UH regarding the commemoration of the National Women's Conference, (2) communication training for Marchers, (3) strengthening our core leadership team and preparing to expand, (4) strengthening relationships with other progressive groups. We developed deeper ties with the Texas Organizing Project, with a Woman of Color emerging as an entrepreneur, supported DJ Gracie and femme musicians, met with leaders at City Hall and Harris County Commissioners Court, hosted a musical fund-raiser at Axelrad to help provide women seats at a table for writing legislation, talked with the Southern Poverty Law Center regarding their anti-hate initiatives, and then… Hurricane Harvey came to Houston.
September, 2017
Some of our training and meeting dates were re-set as we worked to help others impacted by flooding and weather, and as some of us grieved our own Harvey-related loss and damage. We encouraged Marchers to work with established responders, and encouraged them to share in the work community groups such as Houston Rising, BLM, DSA, and others undertook to help particularly vulnerable people and communities. We rallied Marchers for health care, gun safety, racial justice, and immigration, and held a volunteer meet-up at TOP to recruit workgroups for upcoming November events honoring women and working on legislation.
October, 2017
Marchers participated in a sold-out communications workshop, launched a commemoration for women at City Hall, continued to support communities recovering from Harvey, joined Marchers from around the world in Detroit, and grew more vocal with #MeToo stories and actions. More volunteer leaders helped prepare for the upcoming focus on women in November, and reached out to elected officials on commonsense policies for public health.
November, 2017
We participated in and helped lead more than a dozen events for women over the course of five days in early November. We hosted an evening of Women in Film and Media, particularly highlighting women of color in the Houston area. We hosted a phone bank for the Affordable Care Act, and set up interviews for several Marchers, including Dee Coleman, a lifelong leader for women and communities of color. We partnered with BLM, PSR, Indivisible, Houston Handmaids, Houston Rising, and other progressive leaders to host one of the first public #MeToo gatherings in the U.S. in downtown Houston. Kandice Webber set the tone with an emphasis on listening and honoring stories, the Handmaids focused attention on quotes from leaders, PSR and Indivisible brought action items, and women and men across a diversity of gender and ethnicity shared their experiences. We hosted a dinner dialogue about modern legislation stemming from the work done at the 1977 National Women's Conference, working with TOP and other groups to ensure access and diversity. And we supported more than a dozen activities honoring women on the campus of the University of Houston. Later in November we participated in the State of the County gathering and drove awareness for several health care initiatives, including Latinx health needs and enrollment in health insurance via the Affordable Care Act. We offered additional communications training and began recruiting volunteers for the 2018 Women's March in Houston, inviting anyone who was interested to join us in planning the March.
December, 2017
More than 200 women in the Greater Houston area RSVP'd to the invitation to help plan the 2018 March, an invitation emailed to all 2017 Marchers and shared with numerous progressive groups. We invited volunteers to a series of planning meetings held in early December, and a marvelous group of women of diverse ethnicities, ages and backgrounds signed up to organize the 2018 March. We launched "Greater Houston," a strategic initiative to encourage and increase progressive outreach in the 12-county region around Houston. We met with folks in Fort Bend, Brazoria and Montgomery counties, particularly emphasized outreach with women of color as leaders, and encouraged our County Chapter teams to not only organize in their own counties, but also reach into neighboring counties and help drive outreach there. We are grateful and humbled by the outpouring of creativity, talent, expertise, commitment, and sheer hard work from the diverse women (and men) helping organize progressives throughout Greater Houston.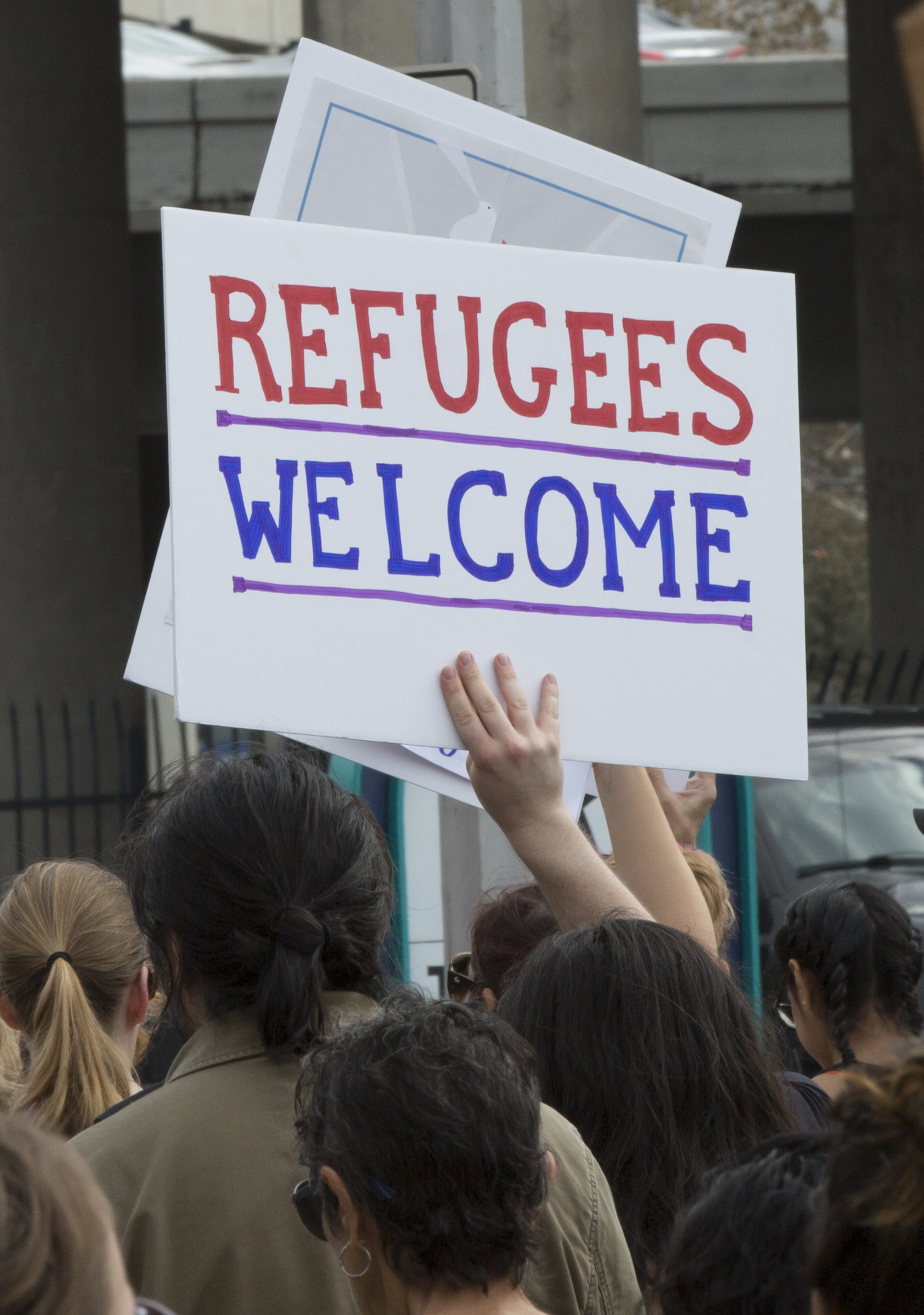 Our Houston MARCHERS are representing Houston's love for neighbors and our progressive values.
Joining Rep. Jackson Lee and leaders throughout Houston and Harris County to support the Affordable Care Act.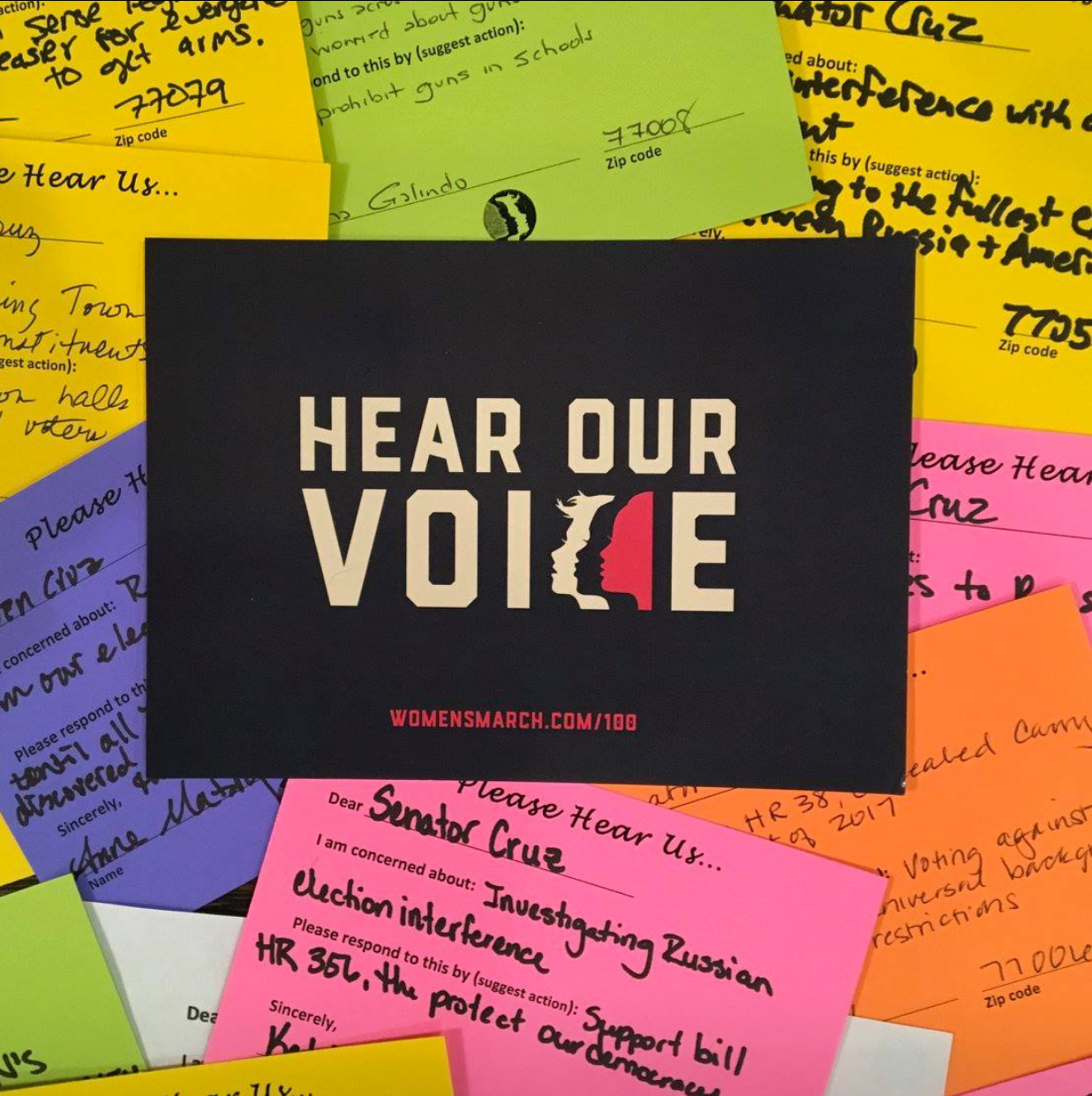 The Houston Women March amplifies the voices of women and allies!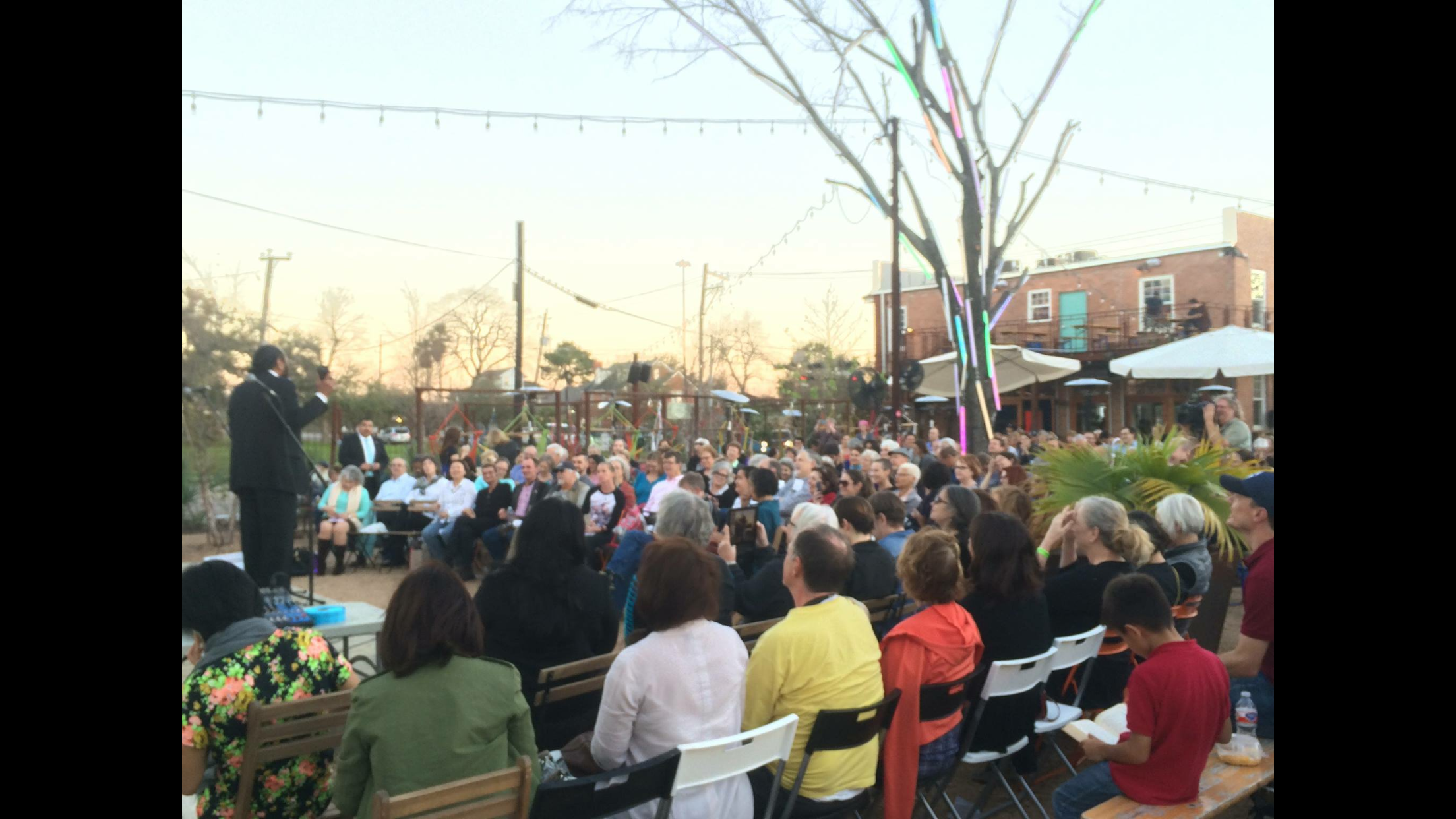 Nearly 1,000 people participated in our February 2017 town hall at Axelrad with Rep. Al Green.
Humor is resistance, too!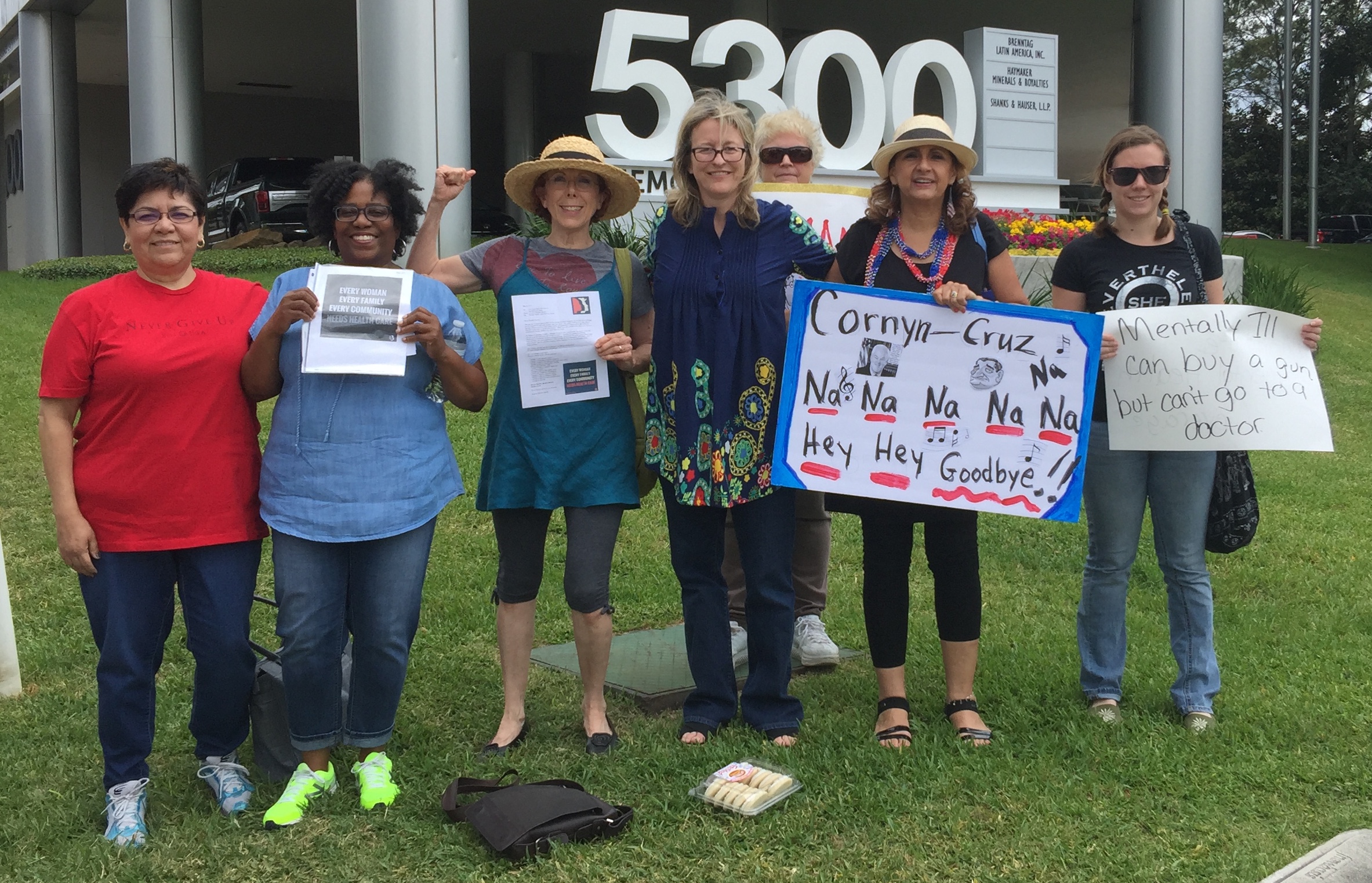 So proud of Houston women and allies who continued to show up and raise their voices throughout 2017, this time at Senator Cornyn's Houston office.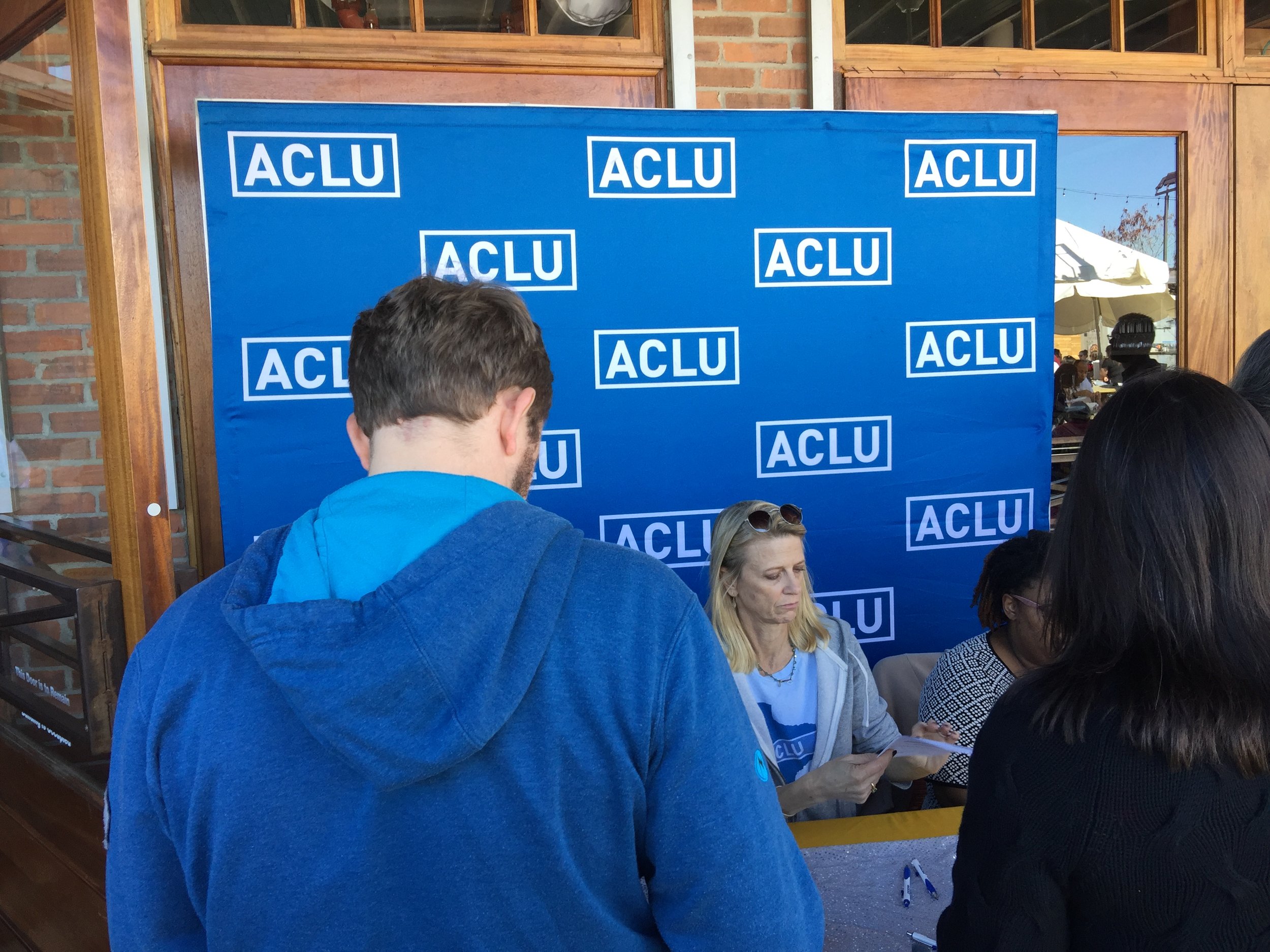 Glad to support the ACLU in Texas, and very grateful for their work with the Houston Women March in 2017.
Houston MARCHERScare about public policies, and share their views.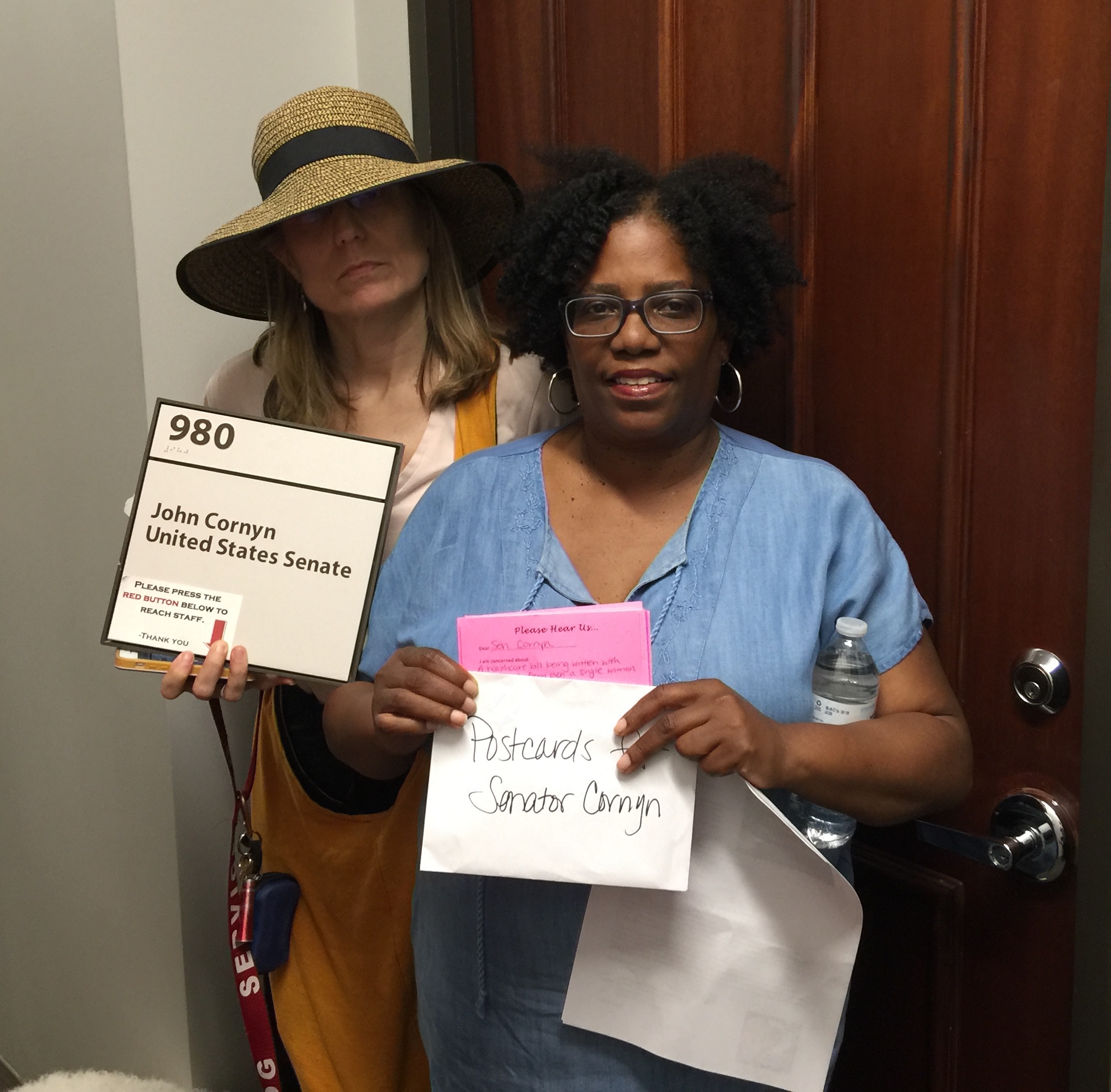 Houston MARCHERS wrote thousands of postcards to Congress in 2017, and HWM volunteers helped hand-deliver many of them.
Supporting the leadership of Nisha and Kandice at the Vigil for Democracy.
Joining a diverse community of supporters for racial justice and equality.
These speakers are ready to take the microphone and make videos of their stories, their lives, sharing their witness of why Medicaid helps bring justice, dignity, and equality.
Leaders of Houston Women March wait to speak at City Hall.
Folks are gathering for our musical fundraiser to help women have a seat at the table writing legislation.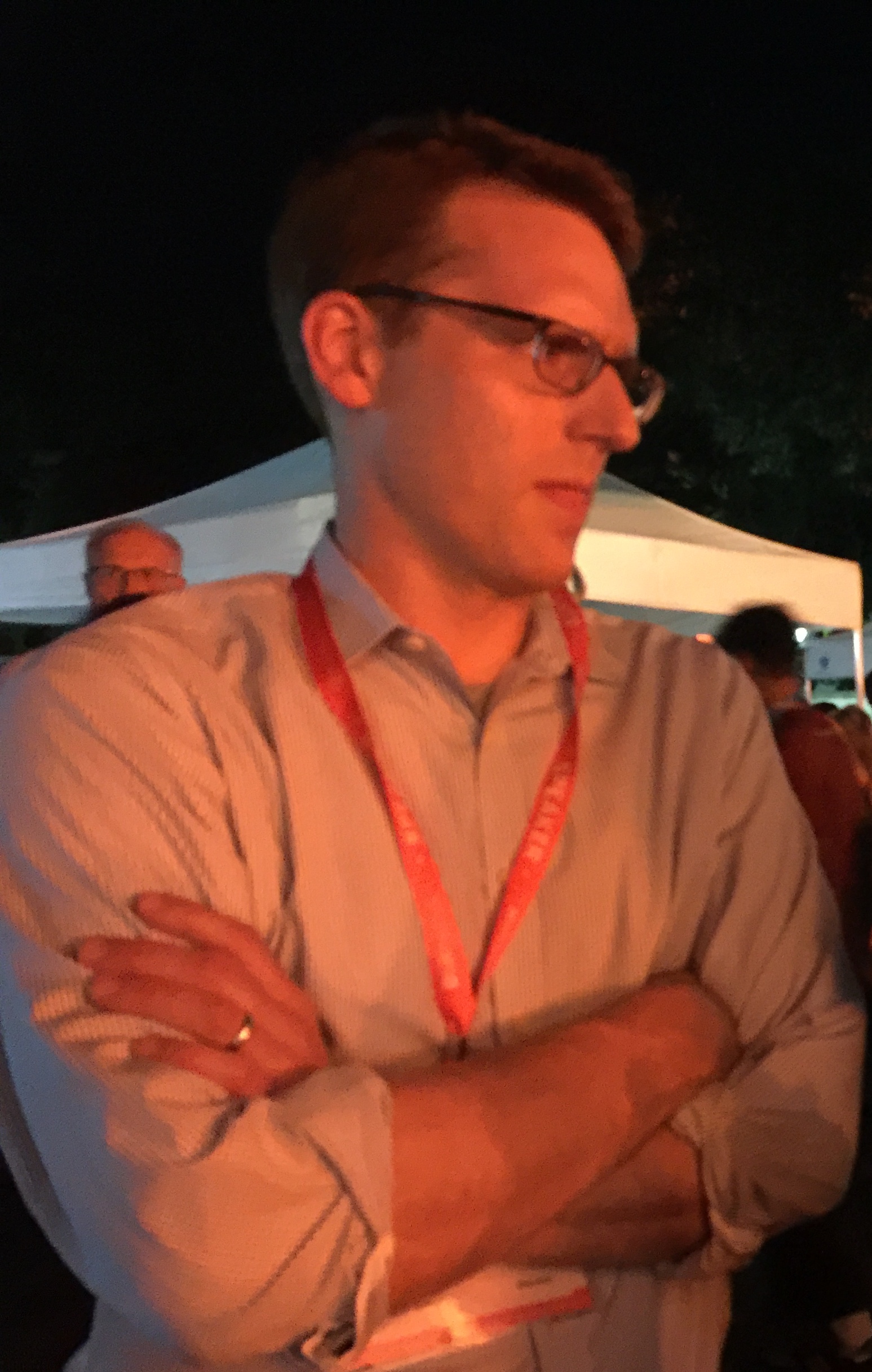 Excited to talk with the Washington Post's David A. Fahrenthold, who won a Pulitzer Prize for his dogged reporting on President Trump. David is an honorary "per-sister"!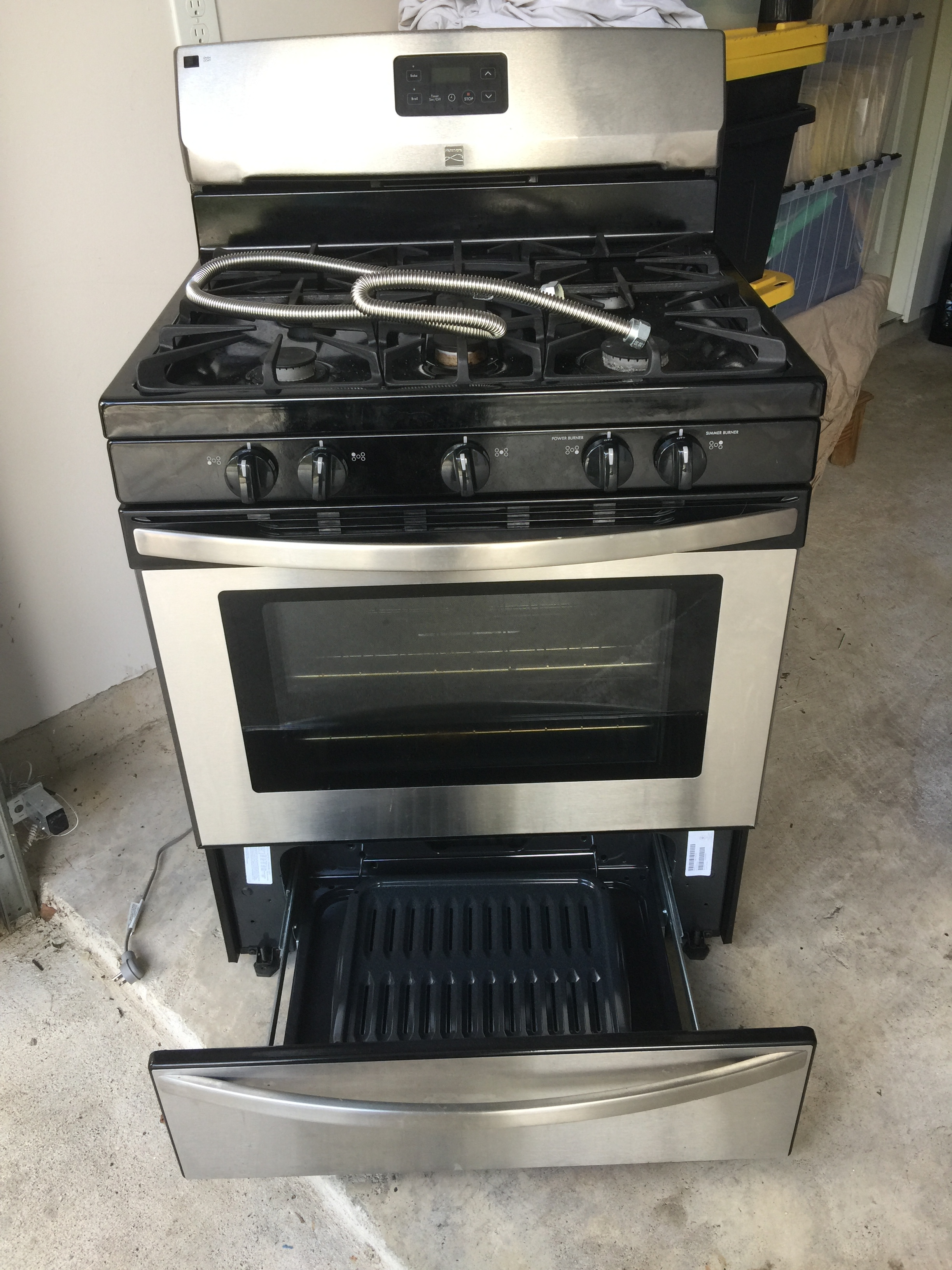 Helping provide a range+oven combo to a Harvey survivor.
The first t-shirts HWM printed have an essential message for women and progressives: our votes are powerful!

Honored to partner with progressive organizations like BLM, PSR, Handmaids, Houston Rising, and others for Houston's first #MeToo gathering.
Here are some of the awesome Wonder Women planning the 2018 Women's March in Houston!