on Saturday, january 19, 2019, we march for justice
8:00 - 9:45 am
Gather at the Cistern/WaterWorks to meet organizations working for justice.
We'll also have t-shirts, food trucks, music, speakers and port-a-potties.
10:00 am
MARCH BEGINS
Approx. 10:40 AM
Rally at City Hall
12:0o noon
March and Rally conclude
12:30 pm
Join us at Axelrad for the after party and a fundraiser for women's pay equity.
In 2018, we worked together to bring an unprecedented wave of voters and candidates to the midterm elections. In 2019 we're doubling down on the call for justice in our world with the 2019 Houston Women March For Justice Saturday, January 19, 2019.
What does justice look like for you? We're inviting organizations working for justice regarding violence, ethnicity, gender, the criminal justice system, age, health, education, socio-economic and wage gap, housing, immigration, environmental, representational democracy (anti-gerrymandering!), and more. During the 2019 Houston Women March For Justice, you'll have the opportunity to join thousands of people to take actions for justice, and to learn how help people and organizations in our region.
Please donate to support the March via our GoFundMe page or directly through our website. We are a 501c3 nonprofit run by volunteers. Your donations are tax-deductible and go directly to the March: port-o-potties, sound system, peace officers, permits, and more!
See you at the March, and stay tuned for more details about the day.

HEre's how to be involved going into 2019:
Support the work of citizen education and progressive values with a tax-deductible donation to Houston Women's March, a 501(c)(3) non-profit organization.
Last but not least, follow us on social media to stay up to date on our ongoing work.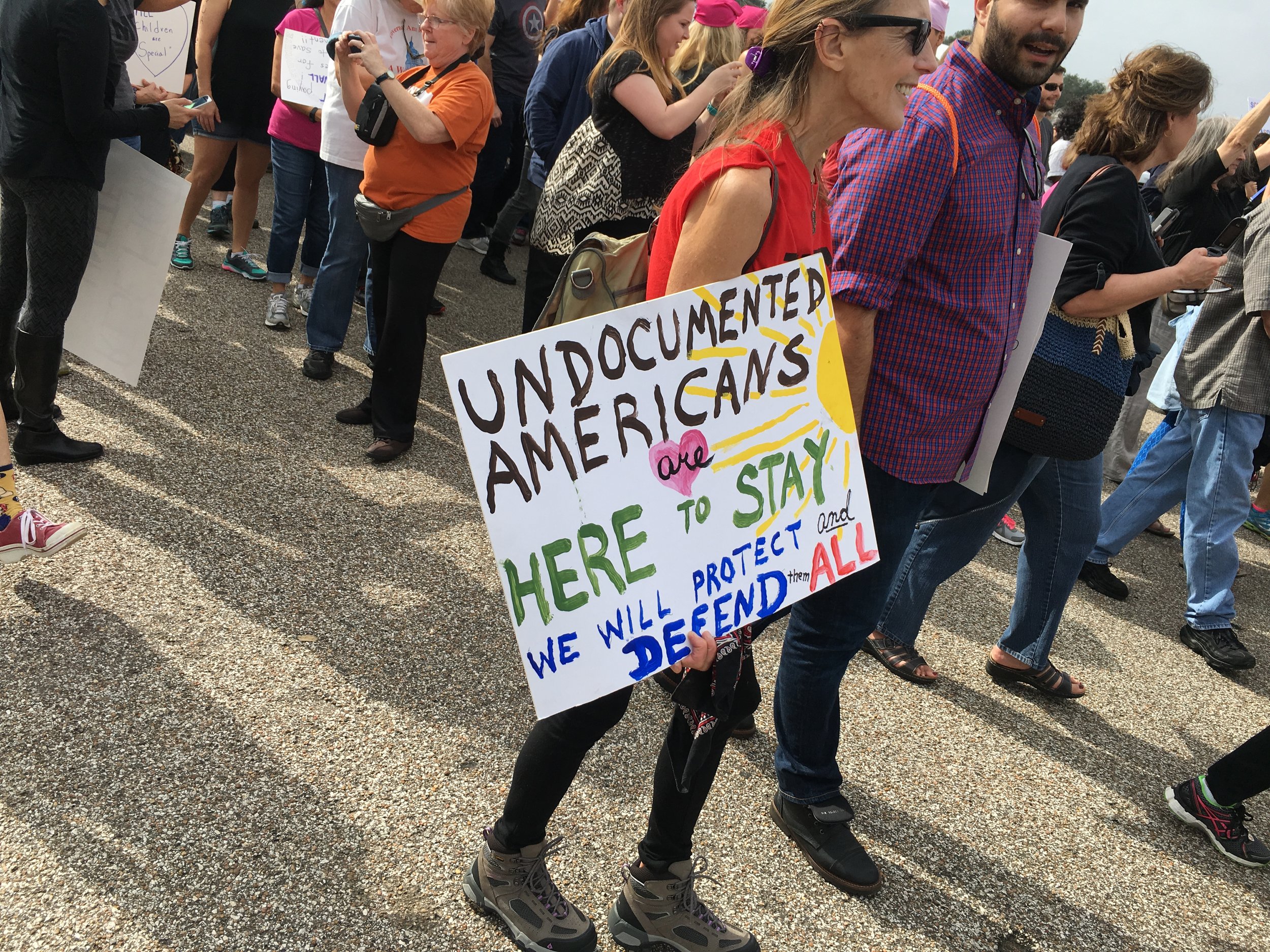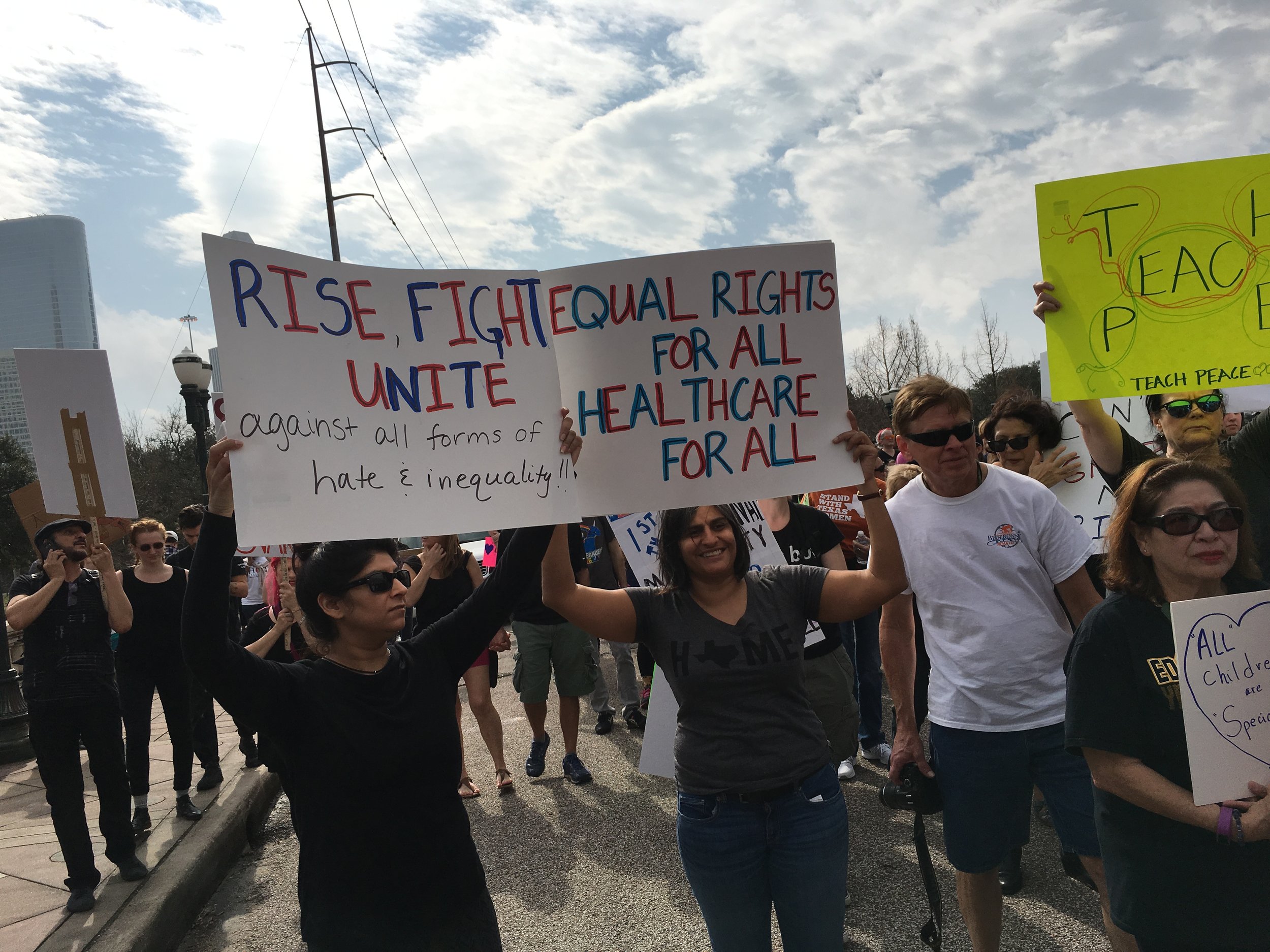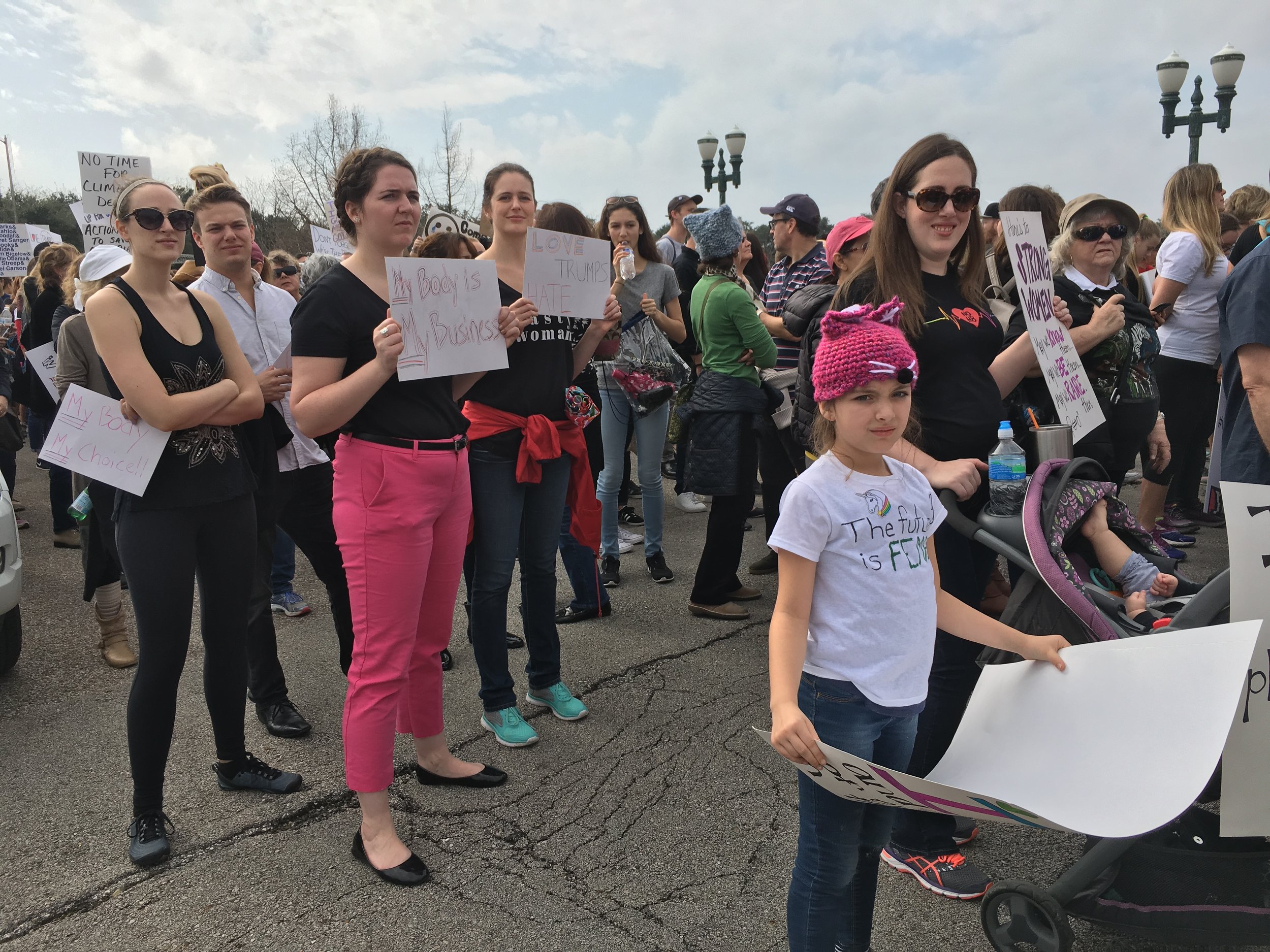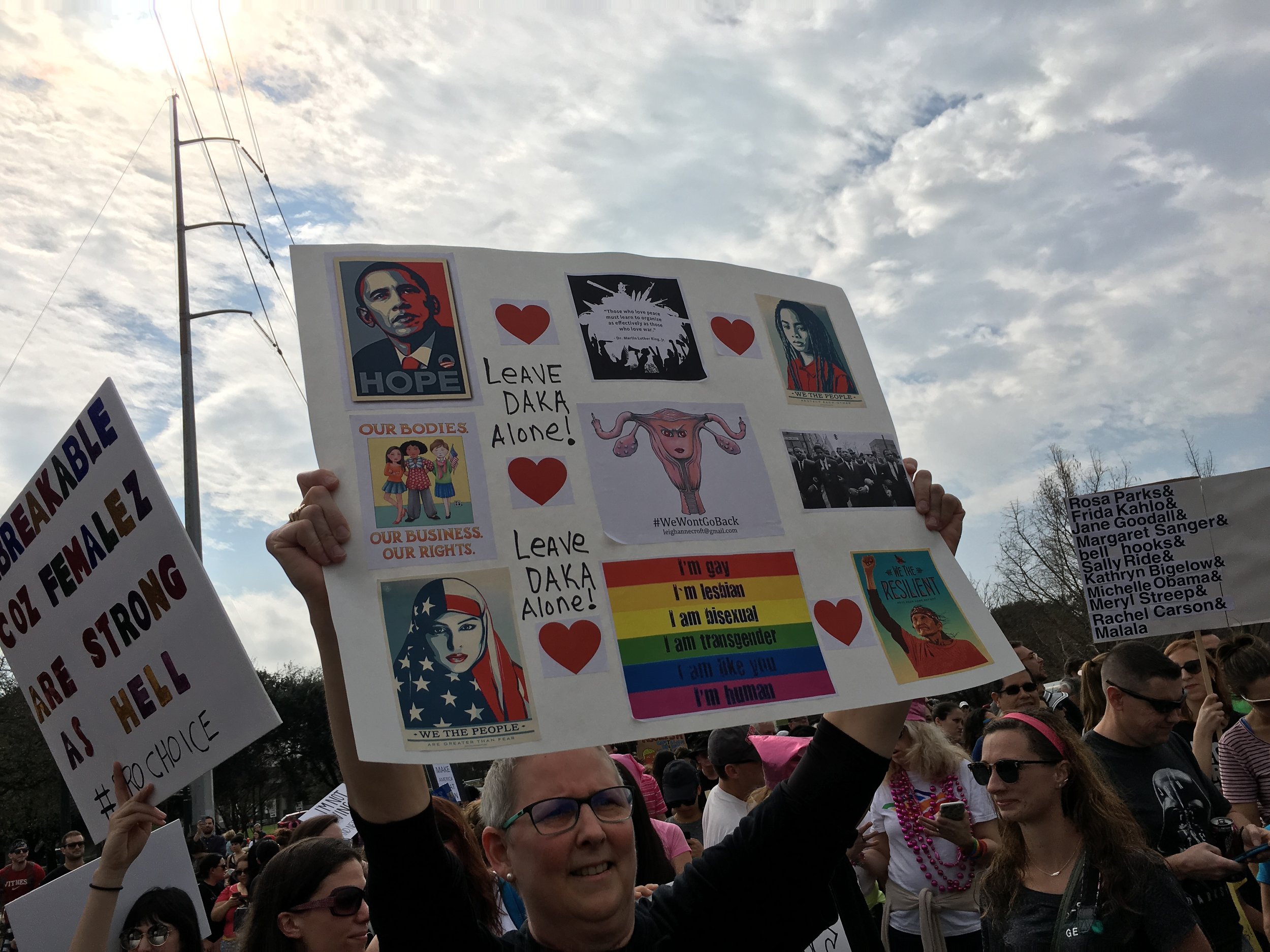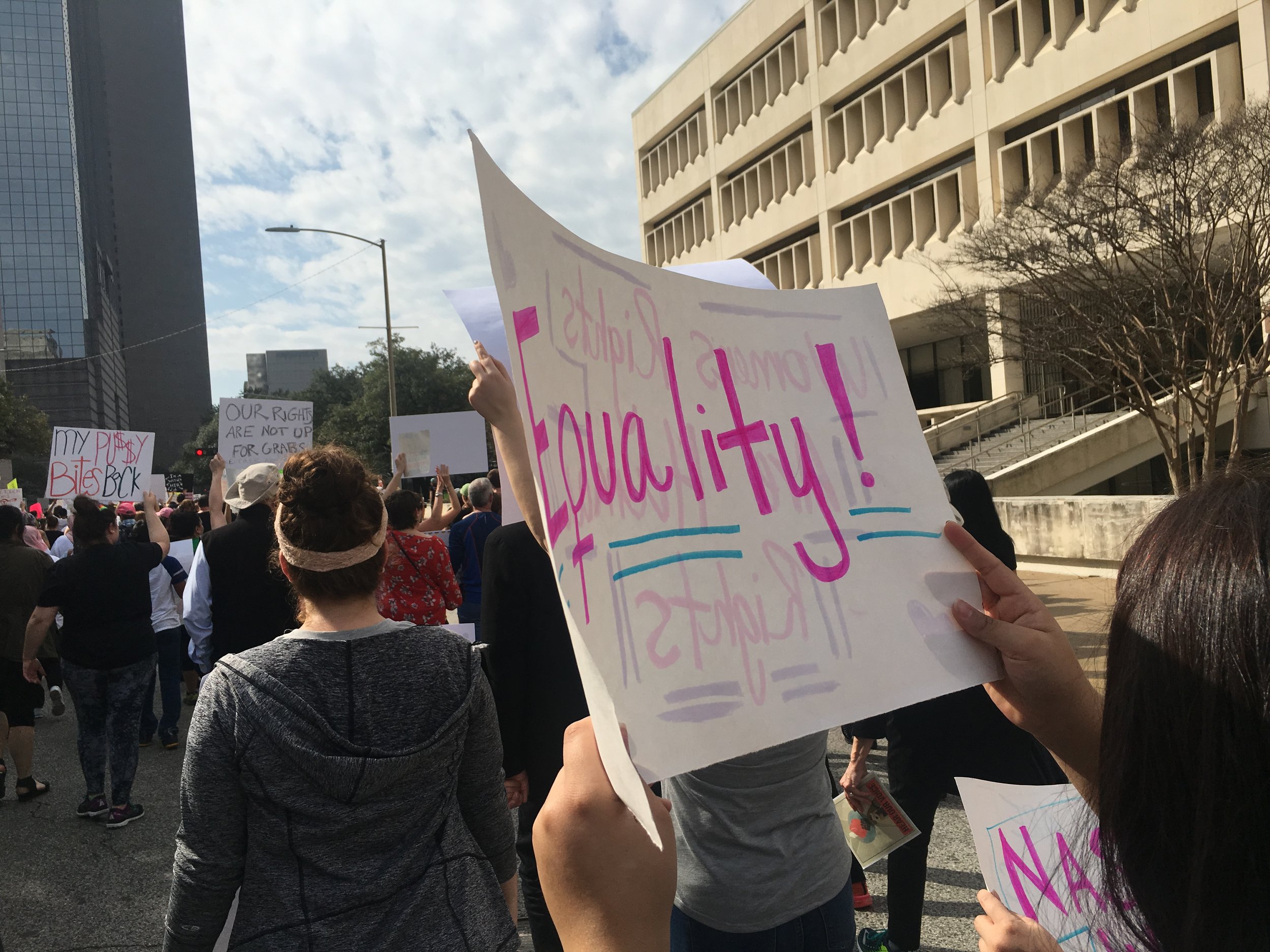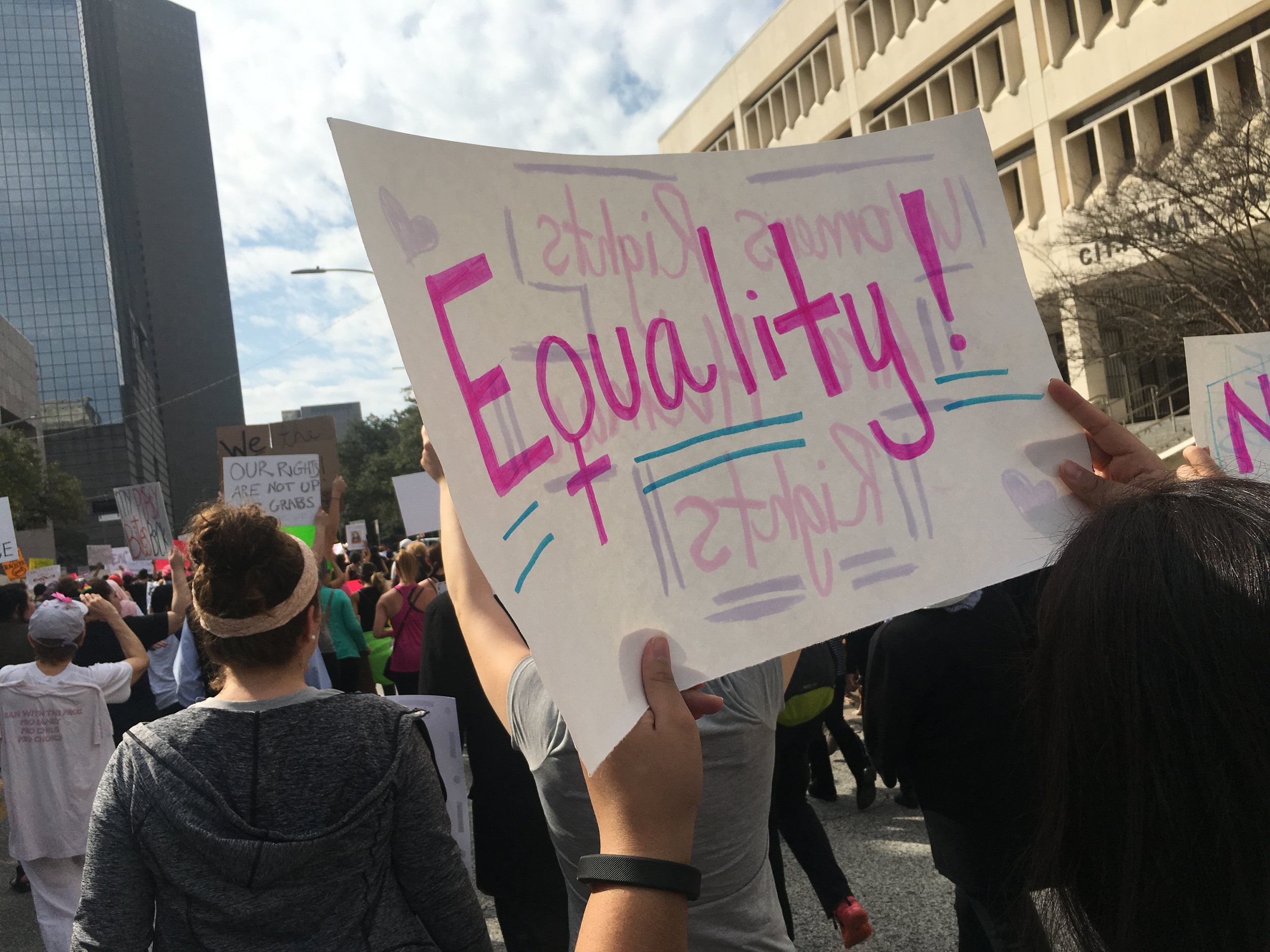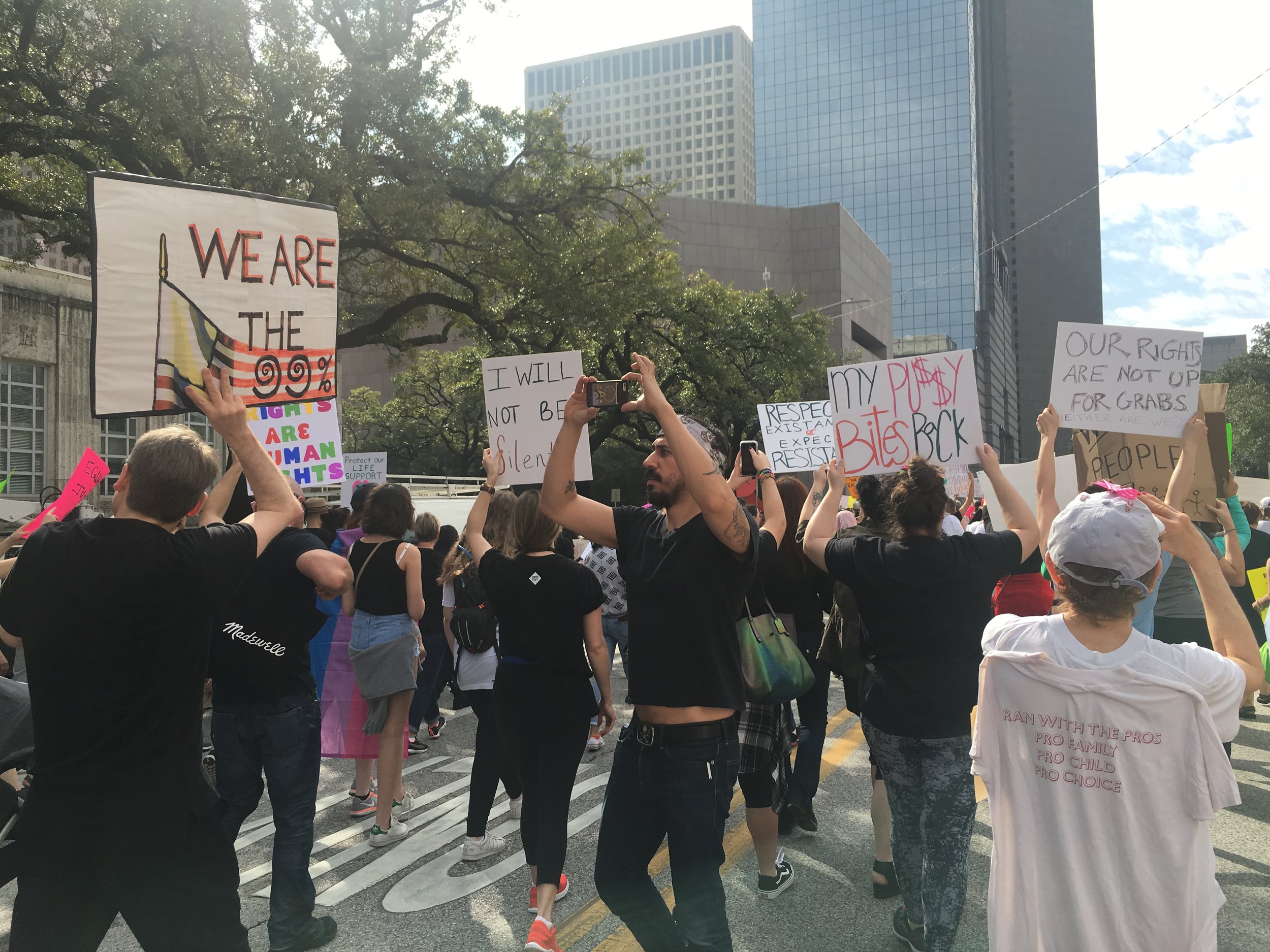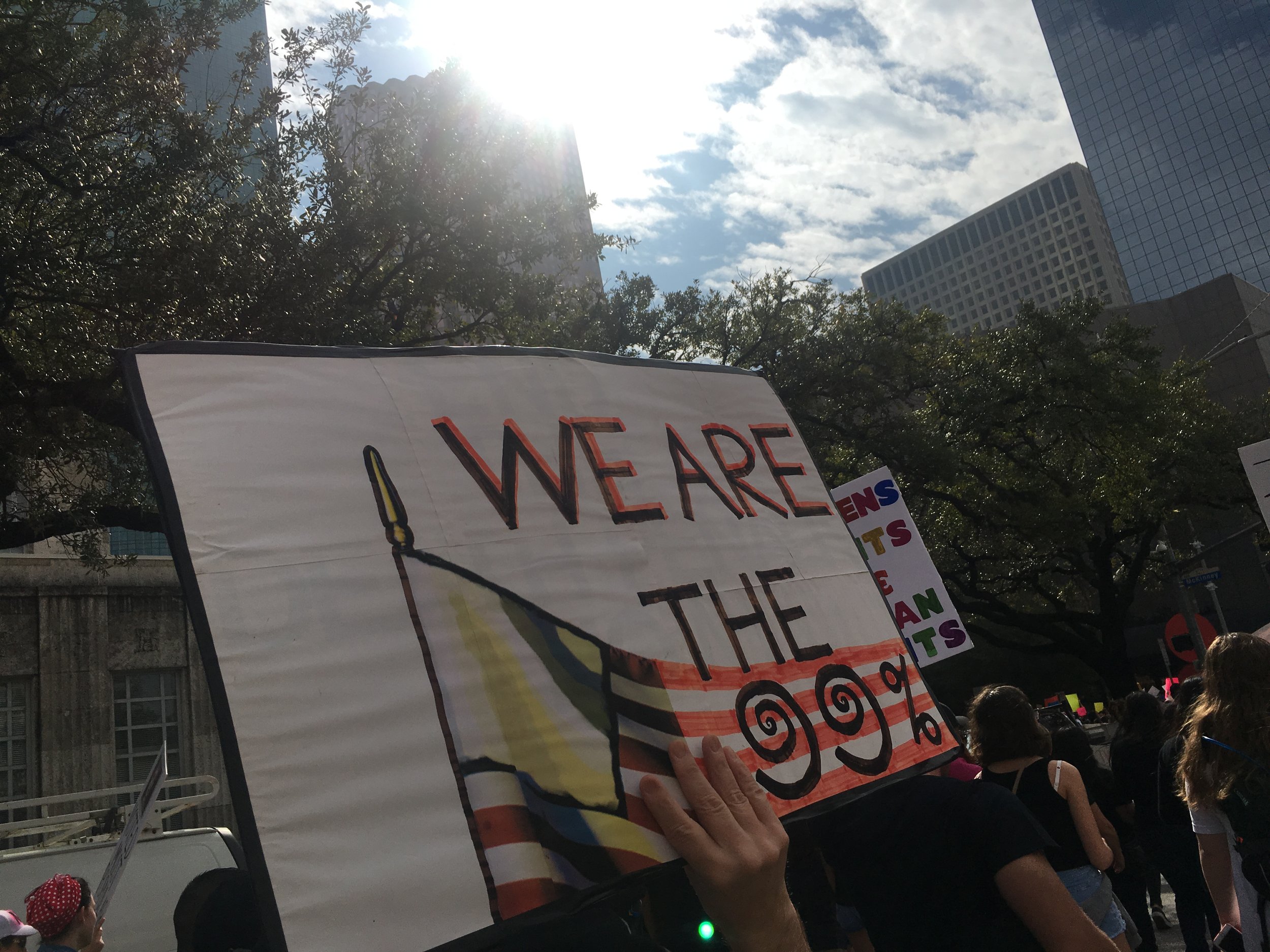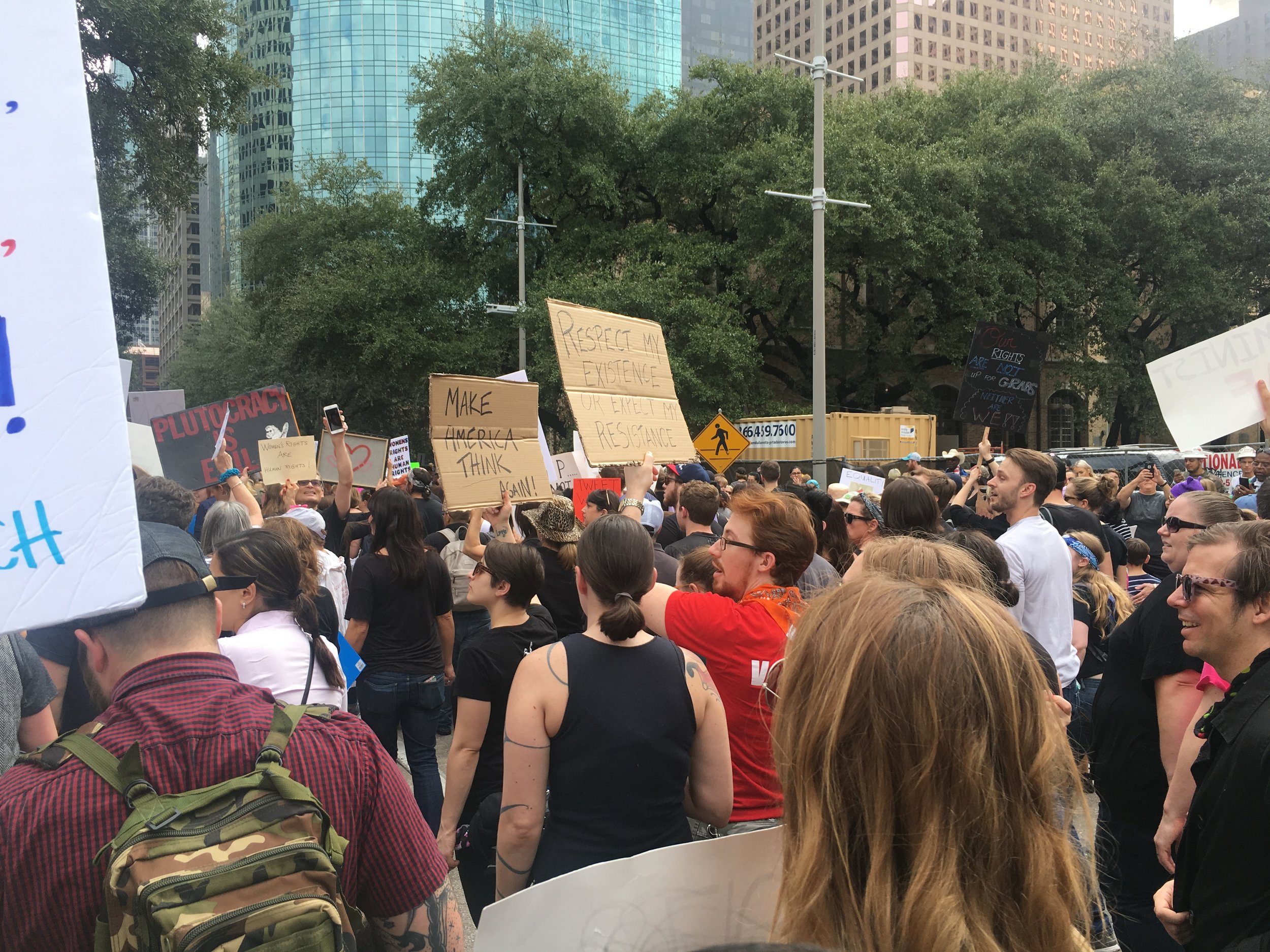 Why We March
The 2018 elections are crucial for the future of our nation. We must elect progressive leaders in Austin and DC. If the Houston region generates a massive progressive wave during the primaries and in the general election, we change Texas. If we change Texas, we change America. The power is in your hands!
How We March
The 2018 March focuses on the 4 C's:
Causes

Click here to register your cause for the March

Candidates

Click here to register your team for the March and create opportunities to introduce yourself to Marchers

Communication

Click here to sign up for fast-paced, interactive workshops practicing how to communicate your progressive values to others

CAST your ballots

Are you registered to vote?
Where We March
Greater Houston
The Houston Women March is helping women in the counties around Houston reach progressives and allies to Rise Up, March, Unite, and VOTE. After the March, these Greater Houston county chapters will work with local and regional organizations to elect progressives in the primaries as well as the general election in November.
Visit our Greater Houston page to learn more.
Show Your Support
Due to continued demand from passionate marchers and supporters like you, some of our merchandise is on back-order and shipping may take up to one week. Upon ordering, we will keep you updated via email.
All T-shirts are 100% combed ringspun cotton premium jersey. Available for pick-up at pop-up locations (announced soon) and via priority shipping. All proceeds underwrite costs to hold the 2018 March.